Samuel Ripley (March 11, 1783-November 24, 1847) and Sarah Alden Bradford Ripley (July 31, 1793-July 26, 1867) played significant roles in the Unitarian movement, especially through their close connection with the Emerson family. Although the Ripleys were intimates of Ralph Waldo Emerson and friends of Boston area Unitarian ministers and transcendentalists, notice of them has been largely confined to mention in works of their better known associates.
The Rev. Samuel Ripley regularly demonstrated his concern for Ralph Waldo Emerson and his brothers after the death of William Emerson, their father and Ripley's own half-brother. Their Uncle Ripley hired the boys as tutors in his school, opened his Waltham pulpit to Ralph Waldo Emerson's first preaching efforts, delivered his ordination sermon, and remained a close supporter throughout his nephew's difficulties with the Unitarian establishment. He is representative of a generation that came into ministry just as the tide was turning toward outspoken Unitarianism. These ministers, though champions of liberalism, stayed with more conventional expressions of faith in their own preaching.
Sarah Alden Bradford Ripley was a brilliant scholar, almost entirely self-educated, at a time when women were denied entrance to college. Faithful to requirements of her as daughter, wife, and mother, she was also a teacher and thinker, questioning the tenets of even the liberal Unitarianism into which she was born. Indeed, Ralph Waldo Emerson's aunt Mary Moody Emerson thought Sarah responsible for her nephew's fall from orthodoxy.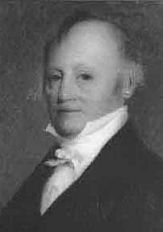 Samuel Ripley was born in Concord, Massachusetts, son of the Rev. Ezra Ripley and Phebe Bliss Emerson Ripley, half-brother of William and Mary Moody Emerson, and older brother of Daniel and Sarah Ripley. Graduating from Harvard College in 1804, he took a teaching position with a prominent Virginia and Washington D.C. family. Debating between the ministry and a career in politics, which strongly attracted him, he decided somewhat reluctantly to follow the family calling. In 1807, after completing his divinity studies with Henry Ware at Harvard, he accepted a call to the congregation in Waltham, where it was soon necessary for him to take in Harvard preparatory students to supplement his income.
Sarah Alden Bradford, descended from prominent pilgrim families, was the eldest daughter of Gamaliel Bradford of Duxbury and Elizabeth Hickling of Boston, members of William Emerson's First Church in Boston. Her sea-captain father sailed out of Boston in the Mediterranean trade, and her mother became an invalid with tuberculosis. By the time she was 14, Sarah had major responsibility for the household and her six younger sisters and brothers, but she seized every opportunity for study. With encouragement from her liberal parents and an unusual schoolmaster, Jacob Cummings, she learned Latin along with her brothers and taught herself Greek with the help of the Duxbury minister and schoolmaster, the Rev. John Allyn. Captain Bradford brought books home from his travels, and soon Sarah was reading French and Italian works as well. Independently she took up physics, chemistry, and botany, the latter as a lifelong study. When her brothers entered Harvard College, she devoured their books and thus gave herself a college education. She tutored the youngest members of the family in an impromptu schoolroom above the kitchen in Charlestown, where Captain Bradford, retired from seafaring, was in charge of the state prison. She was also reading the new German biblical criticism and trading thoughts on theology with Mary Moody Emerson, the Emerson boys' brilliant and opinionated aunt and Sarah's self-appointed mentor.
Sarah Bradford and Samuel Ripley may well have first met at the Emerson house, where both were frequent callers and helpers with the children after William Emerson's death. Samuel Ripley was also involved in the split in the Charlestown church under the conservative minister, the Rev. Jedidiah Morse, and in the establishment of the more liberal church where Gamaliel Bradford played a prominent role. After Sarah's mother died in 1817, Mr. Ripley asked for her hand in marriage. Though she did not look forward to life as a country parson's wife, her father persuaded her to accept. They were married on October 13, 1818.
The Waltham parsonage was a full and lively place between 1818 and 1846. Four of Sarah's younger brothers and sisters accompanied her to her new home, joining a dozen or more schoolboys, an occasional college-boy tutor in the person of Ralph Waldo or Edward Emerson, and, within a year, the beginning of the Ripleys' own family. Nine babies were born between 1819 and 1833, seven of whom lived to maturity.
The Ripley school was well-known and respected, largely because of Sarah's scholarship and teaching skills. President Edward Everett of Harvard said that she could have filled any faculty chair at the college, had women been permitted such a position.
The Waltham parish was troubled with splits, petitions to dismiss the minister, and subsequent reconciliations and mergers, caused largely by the conflicting expectations of the growing mill population and those of the longer-term farmers and wealthy landowners. In 1839, Ripley finally brought together the two congregations that resulted from an 1820 split, although the agreement called for his resignation as senior pastor in favor of a younger colleague. In 1841, George F. Simmons was settled in the senior position with Ripley continuing as associate and taking on a ministry to the nearby Lincoln congregation.
Throughout the difficulties, Ripley learned to restrain his naturally strong opinions and maintain a tolerant and long-suffering spirit of service to town and church. He earned the affection and respect of his colleagues, both liberal and conservative. In his memoirs, John Pierce, minister of the Brookline church, commented that "Considering the multiplicity of Mr. Ripley's avocations, he was more than commonly acceptable as a preacher in the surrounding parishes. . . . It is very observable that in a large Association of ministers, on the death of his father he became, as next in age, the moderator."
In his memoir of his father-in-law, James Bradley Thayer wrote: "Mr. Ripley's sermons are the just and simple expression of his character and of his chief desire, namely, the plain, unambitious, natural expression of a purpose to help forward the spiritual growth of his people, —to help it by pressing home, with ardor and sincerity, the simplest suggestions of piety and good sense."
Samuel Ripley believed that the "character we form on earth is to be our prospect to future joys, or our sentence to future misery." He did not, however, believe in heaven and hell as physical places: "It is the very nature, the proper office of vice, of malignant passions, to create a hell within the bosom of him who harbours them." The appearance of Jesus Christ constituted "irresistable evidence that he [God] has not only not appointed us wrath, but that he has willed our everlasting felicity, if we choose to comply with the terms he has prescribed in the gospel of his Son." Ripley's God was one "of perfect wisdom, power, and goodness" by whom "all things are created, foreseen, and ordered right." He served communion regularly as a simple observance in memory of Jesus, helpful in living a Christian life. After hearing his uncle preach, Emerson commented: "I could not help remarking at church how much humanity was in the preaching of my good uncle, Mr. R. The rough farmers had their hands at their eyes repeatedly. But the old hardened sinners, the arid educated men, ministers & others, were dry as stones."
Located near the "great road" from Boston and Cambridge to Concord, the Waltham parsonage was a convenient site for regular meetings of the ministers' Association as well as informal gatherings of the younger ministers with transcendentalist leanings. Claiming that he could not follow their finer abstract reasoning, Ripley was nevertheless a stout supporter of the "new thought" men in their defiance of his former classmate, Prof. Andrews Norton of Harvard. "It is for his [Norton's] bigotry & assumption & narrowness of soul, that I condemn him," Samuel wrote to his half-sister Mary Moody Emerson. Commenting on the pamphlet war between Norton and George Ripley, a cousin, he heartily agreed with "the candid & non-bigoted, that Mr. Ripley has completely put Mr. Norton in the background."
For Sarah Ripley, the intellectual excitement of the time and place proved an excellent stimulant. She continued to read widely and think deeply even in the midst of her turbulent household and the long hours of work it required. She suffered a crisis of faith in her thirties, when what she knew of science left no room for belief in a life after death.. After struggling for years with skepticism, she came to a reconciliation, describing herself as a deist with a scientific understanding of the natural world and a view of Jesus as an outstanding human being. She exchanged thoughts with Frederic Henry Hedge, Margaret Fuller, Mary Moody Emerson, Elizabeth Peabody, George Ripley, Convers Francis, and Theodore Parker, as well as her lifelong friend, Ralph Waldo Emerson.
As time went on, she "felt more than ever how fast I am receding from the church of which Unitarianism is the exponent. . . . We must have the life of God in the soul. If we find it in the church, how venerable in its environment of olden time, but we eschew the church when it is only a hollow mask to cover the want of it." Though the transcendentalists had similar feelings, Sarah could not entirely sympathize with them either, being "not quite certain that human reason is a turnpike straight down from the divine." Finally able to reconcile the conflict between science and religion, she wrote: "How the line in life, nature, science, phylosophy [sic], religion constantly returns into itself. The opposite poles become one when the circle is completed. All truth revolves about one centre. All is a manifestation of one law."
Samuel Ripley inherited the manse in Concord from his father, Ezra Ripley, longtime Concord minister. The Old Manse was so named by its interim occupant Nathaniel Hawthorne in Mosses from an Old Manse, published in 1846. Spring of that year found Samuel and Sarah Ripley happily settling into the old house, a welcome retreat from their labors and trials in Waltham. Sarah continued to tutor occasional students, and Samuel continued to preach regularly to the Lincoln congregation.
Samuel Ripley died suddenly of a heart attack on November 24, 1847, leaving Sarah, seven sons and daughters, a son-in-law, and a grandchild. In his letter of condolence to Sarah, Ralph Waldo Emerson wrote, "I know not where we shall find in a man of his station & experience a heart so large, or a spirit so blameless & of a childlike innocence." Preaching to the Lincoln congregation after Ripley's death, Convers Francis said his longtime friend and colleague "brought to his work an open and practical mind. His preaching was direct, earnest, plain, faithful [and] frequently left the most salutary and long remembered impressions."
Sarah Alden Ripley lived on for two decades in Concord, walking and botanizing in the woods and fields, reading widely, and exchanging ideas with the many who were attracted to her company, old friends as well as new, such as Concord's schoolmaster Franklin B. Sanborn, poet Ellery Channing, and Harvard's professor of botany Asa Gray. When the Civil War broke into her quiet days, she was horrified at the violence that took the lives of her younger son, Lt. Ezra Ripley, and many of the former schoolboys, northern and southern, who had read Latin and Greek at her knee. Her wartime depression was brightened by visits to and from her youngest daughter, Sophia, married and living in Milton, and by her annual renewal of family ties in Duxbury. A growing number of grandchildren delighted her and provided continuing opportunities for teaching.
On July 26, 1867, Sarah died at the home of her daughter Mary Ripley Simmons, next door to the Old Manse, where the burial service was conducted by Frederic Henry Hedge. "Some of her friends have expressed regret that she was not a writer," said Hedge, "& has left behind no published work to give proof of her powers. It was quite in keeping with her character that she did not rush into print & call the world to witness her intellectual attainments. . . . But in the hearts of those who knew her, she wrote a book whose substance they will remember as long as they remember anything, & whose contents are a commentary on the text: 'A perfect woman nobly planned.'" She was buried next to her husband and just across the footpath from the Emerson family plot at Sleepy Hollow Cemetery in Concord.
A typescript of the letters of Samuel Ripley, transcribed from the manuscripts by Joan W. Goodwin, is at the Andover-Harvard Theological Library in Cambridge, Massachusetts. The current location of originals is unknown. Ripley's sermons, the Bradford family papers, and the Emerson family papers are in the Houghton Library at Harvard University. The Sarah Alden Bradford Ripley Papers reside in the Arthur and Elizabeth Schlesinger Library, Radcliffe Institute, in Cambridge, Massachusetts. Many of Sarah Ripley's letters were printed in Elizabeth Hoar, "Mrs. Samuel Ripley," in Worthy Women of Our First Century, edited by Mrs. O. J. Wister and Agnes Irwin (1877). Also useful in the study of the Ripleys are The Letters of Ralph Waldo Emerson, edited by Ralph L. Rusk (1939); The Journals and Miscellaneous Notebooks of Ralph Waldo Emerson, 16 volumes, edited by William H. Gilman et al. (1960-62); The Selected Letters of Mary Moody Emerson, edited by Nancy Craig Simmons (1993); George F. Hoar, Autobiography of Seventy Years (1903); and John Pierce, "The Rev. Dr. John Pierce's Memoirs" in Proceedings of the Massachusetts Historical Society, second series, XIX (1905). Samuel Ripley wrote, anonymously, a history of Waltham, "A Topographical and Historical Description of Waltham, in the County of Middlesex, Jan. 1, 1815," Collections of the Massachusetts Historical Society, 2nd. series, 3 (1815).
Biographical articles about Samuel Ripley include Christopher Gore Ripley, "Samuel Ripley," in Proceedings of the Massachusetts Historical Society, vol. 2, (April, 1848); and James Bradley Thayer, "Samuel Ripley,"in Memoirs of Members of the Social Circle in Concord, 3rd series (1907). Gamaliel Bradford wrote "Sarah Alden Ripley" in Portraits of American Women (1919). The only full-length biography of either is Joan W.Goodwin, The Remarkable Mrs. Ripley: The Life of Sarah Alden Bradford Ripley (1998). See also Sherman Hoar, "The Ripley School," in Papers Read before the Citizens' Club of Waltham, 1891-1892, a typescript, in the Public Library in Waltham, Massachusetts; and Guy Woodall, "Convers Francis and the Concordians: Emerson, Alcott, and Others," in The Concord Saunterer (Fall 1993).
Article by Joan Goodwin
Posted January 5, 2001