John Murray Forbes (February 23, 1813-October 12, 1898), a leading Boston businessman and philanthropist, financed and operated a great nineteenth century industrial empire. He and his investment group built a transcontinental railroad system, controlled the output of mines and forests, and sped the flow of people and goods throughout America. Railroad historian Richard C. Overton said that Forbes "stood very much in the same relation to the railroad as George Washington had to his nation."
The sixth of eight children of Margaret Perkins and Ralph Bennet Forbes, John was named after his paternal grandparents, Rev. John Forbes and Dorothea Murray. He was born in Bordeaux, France, where his family had taken up residence while his father was conducting business in Europe. Three months after John was born, they returned to America on the schooner Orders in Council. During the eventful voyage the ship fought off an attack by Guernsey privateers and was later captured by a British warship. The Forbeses settled in Milton, Massachusetts. When John was six, his father died. His three Perkins uncles, wealthy East India merchants, gave the Forbes family $1,200 annually until the sons were old enough to work.
Uncle Thomas Handasyd Perkins was a member of William Ellery Channing's Federal Street congregation for over three decades. It is likely that John's mother was raised Unitarian. His sister Emma read the Bible to the younger children every Sunday. Soon John was called "the Bishop" because of his scripture knowledge.
John attended school first at Phillips Academy in Andover, Massachusetts, then at Round Hill School in Northampton, Massachusetts, 1823-28. George Bancroft was a teacher there at the time. In an 1828 school oration, he declared that the Reformation was "the means of throwing off the yoke of a tyrant more despotic than any military conqueror . . . We may consider it as the means of raising the standard [of] Liberty in the Midst of Slavery, of arousing Europe from the Lethargy of ages."
After working in Boston as a clerk in his uncles' firm for two years, Forbes shipped out for Canton to learn the other end of the China trade. Boston firms traded pelts from Oregon, sandalwood from Hawaii, and opium from Turkey for Chinese tea and silk. Forbes's cousin J. P. Cushing had worked in Canton for 25 years, controlling the Turkish opium trade for the Boston trading firms. In 1828 Cushing turned the task over to John's older brother, Thomas. When Thomas was lost at sea, John found himself thrust into responsibility. He was soon handling business affairs for Howqua, the wealthy head of the Cohong merchants. In this capacity he learned to buy and sell, load ships, warehouse goods, and correspond with partners and financiers.
In 1833 John returned home to recover from an illness. His sister Mary introduced him to one of her schoolmates at Elizabeth Peabody's school, Sarah Hathaway, of a New Bedford Quaker family. John and Sarah married the next spring. A month later John sailed back to China, hoping to close out his affairs there so that he could speedily return and live with his wife in Massachusetts.
Back in Canton, however, Forbes found that he had been secretly made a partner in the Perkins firm and already had $14,000 in commissions. In addition, Howqua offered him a 10 percent share in all his ventures on condition that he remain in China three more years. After serving this term he built up a fortune of $100,000.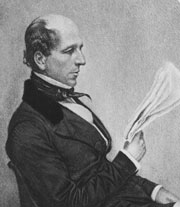 In 1837, when Forbes returned to the United States, he found the country gripped by financial panic. He helped to keep the family firm solvent during the crisis and managed the American end of their business until 1840. Afterwards he invested in land, iron, steam, and railroads and pulled his money out of the volatile China trade. He cultivated a network of correspondents and used it to stay informed of business opportunities, political opinion, and the conditions of the financial markets. Friends and relatives turned to him for investment advice and guidance.
From 1838 to 1840 Forbes tried unsuccessfully to revive his brother Bennet's bankrupt Farrandsville Coal and Iron Company. Later Forbes and Erastus Corning of Albany bought the Mount Savage (Maryland) Ironworks for $200,000. In 1844 they added a rolling mill which produced the first iron rail in America.
In 1846 Forbes, together with John Woods Brooks and James Frederick Joy, purchased a dilapidated 145-mile-long railroad running from Detroit to Kalamazoo. They paid two million dollars to the state of Michigan and then invested more to improve the road and extend it to Chicago. Forbes served as the President of the Michigan Central Railroad from 1846 to 1855. In 1852 they ran the first trains into Chicago from the East. Immigrants poured in, grain poured out, and Forbes made money.
From 1853 to 1855, Forbes along with Joy, Fairbanks and others financed and built the St. Mary's Falls Ship Canal around the rapids between Lake Superior and Lake Huron. For this they received a 750,000 acre land grant in the mineral rich upper peninsula of Michigan. Forbes was well-informed of the value of this region as, five years earlier, Louis Agassiz of Harvard College, Forbes's friend from the Boston Saturday Club, had led an expedition through the area noting the best timber and mining lands.
Around this same period, Forbes and his eastern partners invested in a number of small railroads in Illinois: the Chicago and Aurora, Illinois Central, Central Military Tract, Joliet & Northern Indiana, Peoria and Oquawka, and Northern Cross. In 1856 they combined these railroads into the Chicago, Burlington, and Quincy Railroad (CB&Q). Between 1856 and 1860, Forbes and his associates bought stock in the Burlington and Missouri and the Hannibal and St. Joseph Railroads with an eye toward control and consolidation in Iowa and Missouri. Forbes served as a CB&Q director, 1857-98; President, 1878-81; and then Chairman of the Board.
The "Forbes Group" of investors were the financial power behind Forbes while he, in turn, controlled and managed them. Under his direction they acted in concert to pass favorable laws, mould public opinion, finance major endeavors, and build their enterprises.
Forbes's success can be laid to his unobtrusive ways, dogged work habits, and pecuniary probity. "He never seemed to me a man of acquistiveness, but very distinctively one of constructiveness," a business partner commented. "His wealth was only an incident. . . . The good, also, which he anticipated for business and settlers through opening up the country always weighed much with him."
In politics Forbes was a Whig until 1850. Until Forbes heard Wendell Phillips's celebrated speech denouncing the murder of the anti-slavery editor Elijah Lovejoy he had been neutral or indifferent to the subject of slavery. Forbes later said, "That speech changed my whole feeling with regard to it, though the bigotry and pigheadedness of the abolitionists prevented me acting with them." He supplied money and weapons to New Englanders sent to fight slavery in Kansas and in 1859 entertained John Brown.
As a Republican he was an elector for Abraham Lincoln in 1860, and three times a convention delegate. In February 1861, he was a delegate to the "Peace Congress" in Washington, D.C. At the same time he was helping to prepare for war. He helped draw up a plan to reinforce Fort Sumter. He assisted John A. Andrews, Governor of Massachusetts, to raise four regiments before the call for Union troops went out.
During the war Forbes counseled Lincoln and his cabinet, advising on naval preparations and lobbying for a speedy emancipation proclamation. He sent relief to Union prisoners in the Confederate Libby Prison, promoted the Sanitary Commission, supported the Freedman's Commission, served as the first President of the New England Loyal Publication Society, worked for the Committee of Correspondence for the Vigorous Prosecution of the War, formed the Committee of One Hundred for Promoting the Use of Negroes as Soldiers, and was President of the Massachusetts Recruiting Board. The Secretaries of the Treasury and the Navy sent him on a secret mission to England in 1863 to procure funds and to prevent the delivery to the Confederacy of two ironclad ships being built in Liverpool. Through his influence the ships were seized by the British government just before they were to sail.
Forbes had a number of ideas of how to put freed slaves to work. His company attempted in 1862 to replace striking firemen on the Michigan Central Railroad with blacks. After black troops were authorized, he supported equal pay for them. During the draft riots in New York City, Forbes suggested using black troops to maintain order. He promoted a free-labor demonstration plantation at Port Royal, South Carolina.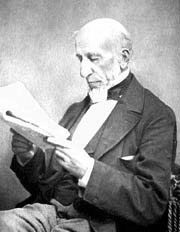 Forbes advised and underwrote dozens of philanthropic endeavors. He served on the board of the Massachusetts Institute of Technology and supported the Milton Academy. He was affiliated with the Union Club of Boston and the Saturday Club. In 1847 he chartered a ship and sent relief to Ireland. He revived the New England Emigrant Aid Society to encourage northerners to settle in Florida. After the Civil war he supported the Tuskegee and Hampton Schools and started a Reconstruction Society. In his final years he led the committee that built the Robert Gould Shaw monument in Boston.
In 1865 Forbes's son, William Hathaway Forbes, married Ralph Waldo Emerson's daughter Edith. According to tradition at First Parish in Milton, the Forbes family were prominent members of the parish. In 1906 William gave land on Adams Street in Milton for a parsonage. Forbes himself seldom mentioned organized religion in his letters or reminiscences. He knew the major scientists and thinkers of his time, including most of the leading Unitarian preachers and activists in the Boston area. He treated Emerson to a cross-country train trip and entertained William Henry Channing and James Freeman Clarke.
Daughter Sarah Forbes Hughes said, "he always went to hear 'Brother Putnam,' as he called his friend, Dr. George Putnam, the distinguished minister in Roxbury. He also much admired Theodore Parker, while for Mr. Emerson his reverence was very deep." As he got older Forbes expressed more doubt about religion. His daughter relates that, "Later on he seemed not to care to much about churches, saying, 'We all know very little.' Once he said to me that 'universal law presupposes a law-giver,' and that 'somehow we must believe in thought behind matter.'"
Forbes's corporate financial manipulations and labor practices would not pass muster today, not to mention the Opium trade. In his own time, however, he was a cut above his contemporaries in his business practices. It was for the use Forbes made of his wealth that he was greatly appreciated. Emerson said of him, "Never was such force, good meaning, good sense, good action, combined with such domestic lovely behavior, such modesty and persistent preference for others. Wherever he moved he was the benefactor . . . How little this man suspects, with his sympathy for men and his respect for lettered and scientific people, that he is not likely, in any company, to meet a man superior to himself."
Sources
The Forbes Family Papers are in the Baker Library, Graduate School of Business Administration, at Harvard University. The Chicago, Burlington, & Quincy Railroad Archives and the Illinois Central Railroad Archives are in the Newberry Library, Chicago, Illinois. Forbes's student paper, "The Reformation," is in the Maryland Historical Society, in Baltimore, Maryland. John Lauritz Larson, Bonds of Enterprise: John Murray Forbes and Western Development in America's Railway Age (1984, rev. ed. 2001) is the most useful reference on Forbes's business life. His family and politics are covered in Sarah Forbes Hughes, ed., Letters and recollections of John Murray Forbes, 2 vols. (1899); Reminiscences of John Murray Forbes, 3 vols. (1902); and Letters of John Murray Forbes, 3 vols. (1905).
The biographies are Roderick Stebbins, John Murray Forbes, A Sermon (1899); Edward Waldo Emerson, "John Murray Forbes," Atlantic Monthly (December 1899); and Henry Greenleaf Pearson, An American Railroad Builder: John Murray Forbes (1911). See also Robert Bennet Forbes, Remarks on China and the China Trade (1844); Edward Waldo Emerson, The Early Years of the Saturday Club: 1855-1870 (1917); Thomas C. Cochran, Railroad Leaders 1845-1890: The Business Mind in Action (1953); R. V. Bruce, 1877: Year of Violence (1959); R. C. Overton, Burlington Route: A History of the Burlington Lines (1965); Stanley Paterson, & Carl Seaburg, Merchant Prince of Boston: Colonel Thomas Handysyd Perkins, 1764-1854 (1971); J. F. Stover, History of the Illinois Central Railroad (1975); J. N. Dickinson, To Build A Canal: Sault Ste. Marie 1853-1854 & After (1981); and Patrick H. Stakem, "The Mount Savage Iron Works: Western Maryland's Industrial (little) Giant," Western Maryland Chapter, National Railway Historical Society (July 1997).
Article by Jim Nugent
Posted January 27, 2014